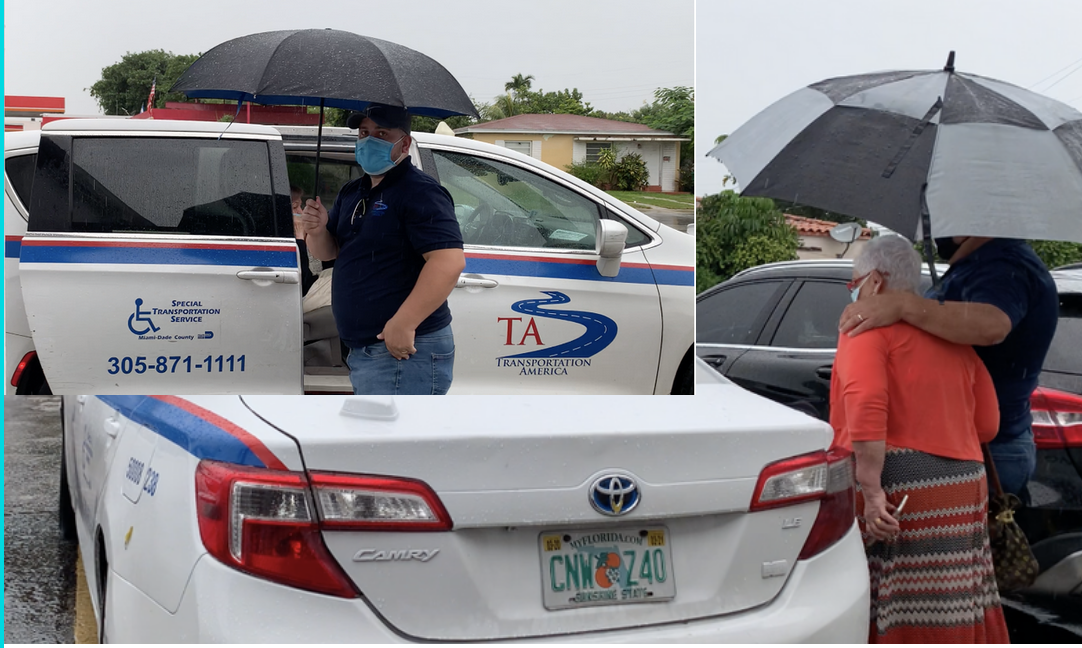 We offer pick-up services in the morning and return services in the afternoon with the Special Transportation Service (STS) of Miami-Dade County. The STS offers a door-to-door service from the main entrance of the pick-up places to the main entrance of the destination. Our center also offers a private transportation service for those who request it.
Who is eligible for the STS?
Residents of Miami-Dade County whose health stops them from using accessible public transportation (Metrobus, Metrorail or Metromover) in an independent manner.
Residents of Miami-Dade County with temporary disabilities are eligible for STS during their term of disability.
How to apply?
Print and complete the request. (Click here to download the application)
A licensed physician of the State of Florida shall complete and sign the STS request.
Once the application is completed and signed, contact us 786-332-2429 to inform you of the next steps.